As you are most likely aware, there has been a sudden crash in cryptocurrency prices. We believe that this crash is temporary and the markets will rebound.
As you are also most likely aware, the markets are currently extremely volatile caused by the Coronavirus pandemic.
Additionally, we all know Mining profitability is based on many factors like network difficulty, maintenance, facility cost, energy pricing, and coin value.
Due to these factors within the marketplace, we have been forced to suspend older miners such as S9, L3, Dash, and the old S1 Multiminers until all of the factors mentioned above allow these systems to mine profitably again.
Mining operations such as S17 will continue as usual. Only older mining units have been turned off until the time they return to profitability.
Cryptocurrency markets are considered to be incredibly low right now, but a powerful market rebound could be coming soon. It's time for calmness to allow the market prices to once again increase which may also allow a return to mining profitability, even in older equipment. Even in older equipment, it should be noted Lifestyle Galaxy has through its firmware updates allowed profitability well beyond other mining facilities. Even through these difficulties, we have never charged for maintenance, firmware upgrades, facility, repairs, etc.
Remember when you purchased mining equipment from Lifestyle Galaxy, you did not make an investment but purchased physical hardware, mining computers.
This is just one of the many documented 3rd party articles describing the current market realities: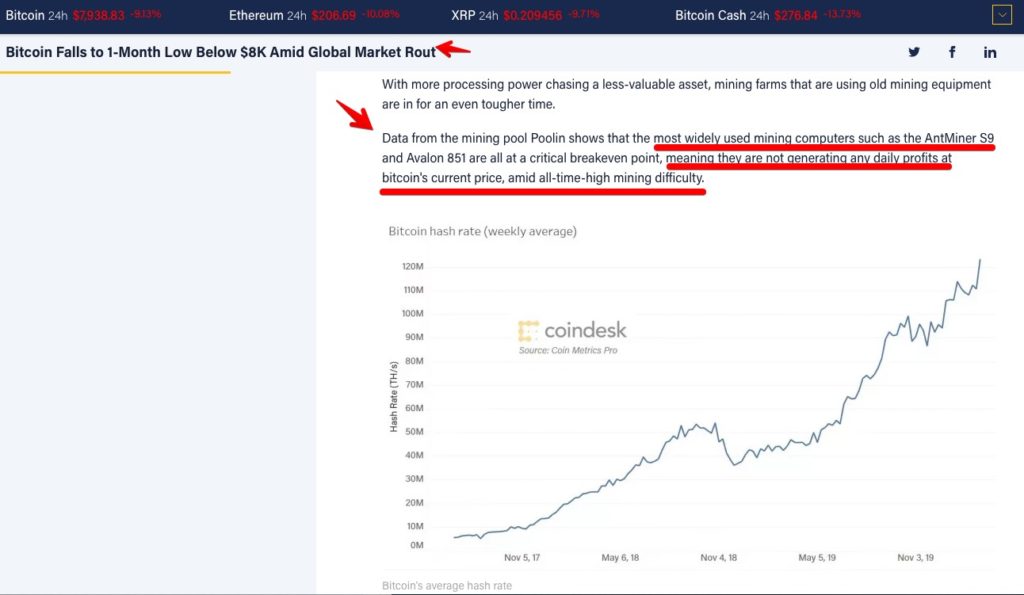 We are optimistic about the future. Lifestyle Galaxy will continue to monitor profitability, in the meantime sit tight and keep an eye out for an upcoming announcement on a return of mining profitability. We will keep you updated.